When Rehab Becomes A Catwalk! Lindsay Lohan Packs 270 Outfits for 90 Days In Treatment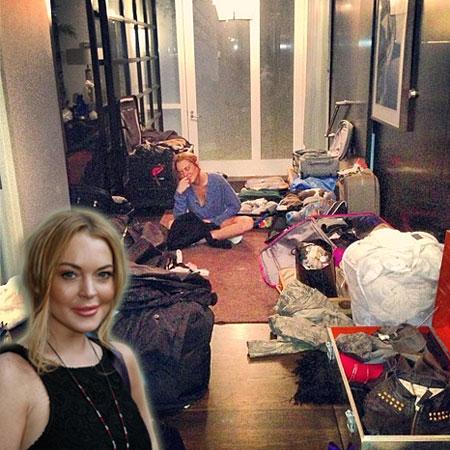 Lindsay Lohan will be making a fashion statement whilst spending 90 days inside a court-ordered rehabilitation facility.
The 26-year-old posted a photo to her Instagram account on the eve of her latest stint in rehab -- it will be her sixth time -- showing the scene from her hoarders-like apartment in New York City.
"90 days and 270 looks," Lohan wrote in the caption.
"Take a bunch of sweats and comfy clothes! You will be fine," wrote one follower, while another told the Mean Girls star: "Fashion never takes a break. Good luck, love. We're rooting for you."
Article continues below advertisement
The Mean Girls star is slated to start her rehab on Thursday after a court ordered Lohan to spend the time in rehab as part of her sentence for lying to Santa Monica police about who was driving a Porsche on Pacific Coast Highway that collided with a truck.
She told David Letterman in April the judge's ruling was "a blessing ... and not a curse."