Kim Kardashian & Kanye West Dazzle In The Apple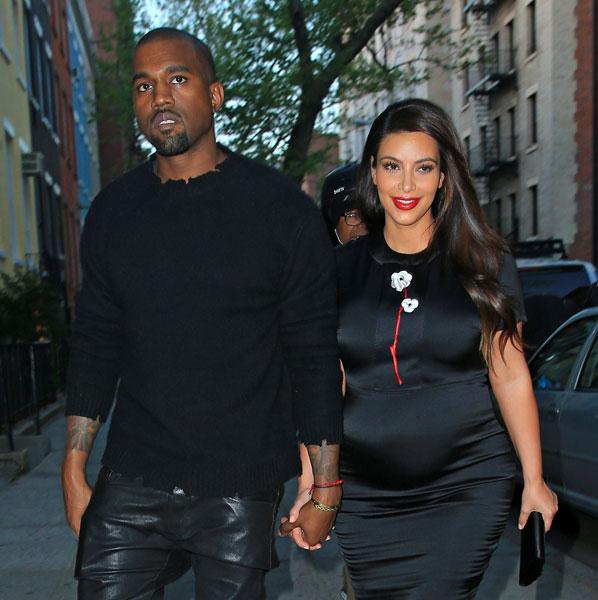 A very pregnant Kim Kardashian and boyfriend Kanye West matched as they took a stroll in New York City Sunday, and we've got the shots for you right here on RadarOnline.com.
The reality TV superstar wore a black satin Asian-style dress, white stilettos and carried a black clutch bag.
Kanye, 35, wore a black sweater and black leather pants, matching his baby mama-to-be.
The 32-year-old, who's expecting her first child with the rapper this summer, tweeted, "Date night with my ❤" on Sunday, with a link to a pic of them getting ready to hit the streets of Gotham.
Article continues below advertisement
As we previously reported, Kanye and Kim have been seeing one another since March 2012. News of her pregnancy leaked during Kanye's concert at Atlantic City's Revel Resort in Dec. 2012, when the rapper called Kim "my baby mama" during the show, and proclaimed, "Now you having my baby!"
She's due this summer.