Kim Kardashian Wants Baby To Star On Reality TV Shows Despite Kanye West's Disapproval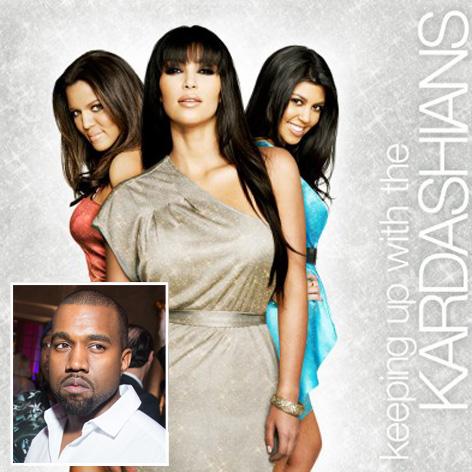 She's previously said her baby will be off limits when it comes to starring on her reality TV shows, but it looks like Kim Kardashian has changed her mind.
The pregnant E! star is no longer adamant that her unborn offspring stay out of the limelight, however convincing baby daddy, Kanye West could be an uphill battle.
When asked in a new interview with The Times Magazine whether she will include her child-to-be on her shows she wavered: "I don't think so. Not as of right now."
Article continues below advertisement
However her outspoken sister, Khloe, was quick to chime in: "Never say never."
Kim then suggests that it's Kanye who is standing in the way of them becoming a reality TV family.
"I love and enjoy seeing Mason and Penelope on the show," she says of her other sister, Kourtney's two children. "But Scott and Kourtney are in the same business of reality television, so it works for them."
As RadarOnline.com previously reported, Kayne is refusing to have a regular slot star on Keeping Up With The Kardashians believing it would be bad for his image.
"He has made several brief appearances on the Kardashian reality shows, but he wants nothing to do with future filming," a source said.
And he isn't interested in his first born featuring on the show either.
Kim appeared on Jimmy Kimmel Live in January when she said they would let their baby make the decision when he or she was old enough.
"When the baby's old enough, and he or she decides that's what they want to do, then that'll be their decision," she said. "From the start we're just gonna try to keep it as private as possible."