Who Cares About Olympic Gold Medals? Ryan Lochte Admits He Wants To Be Just Like Kim Kardashian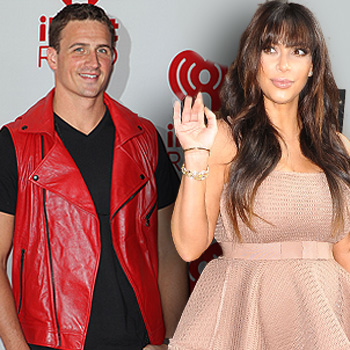 Ryan Lochte may have a few Olympic gold medals to his name, but what he really wants out of life is to be famous like Kim Kardashian!
The 28-year-old swimmer, whose reality show What Would Ryan Lochte Do? is set to debut on E! April 21, tells The Hollywood Reporter that Kim is his role model for fame and he hopes to follow in her footsteps – and RadarOnline.com has the details.
"Kim started from pretty much nothing, and now everyone everywhere knows who she is," he gushes over the 32-year-old, who got her start with a sex tape. "That's what I want to do."
Article continues below advertisement
And since they share the same network, Lochte is sure that he can be just like Kim!
"I've seen what E! has done in the past with reality shows like hers," he says admiringly of Kim, whom he has never met. "Today, she's huge."
While other people shy away from fame, Lochte embraces it and hopes to gain more of a following.
"When I walk down the street, people recognize me, and that never happened before," Lochte, who didn't waste any time after winning his medals before he started throwing parties in Las Vegas and promoting his grillz, proudly states. "Now's my chance."
As for his haters, he doesn't let them bother him because he knows he is being true to himself.
"If you don't like me, you don't like me," he explains. "I'm not going to try to be someone else."