Jodi Arias' Attorney Requests Death Penalty To Be Dismissed, Judge Refuses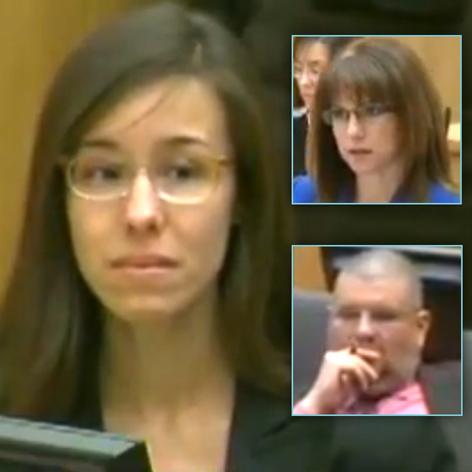 Article continues below advertisement
In the request filed with the Maricopa County Court that was released on Monday, "the Counsel for the Defendant moves to dismiss the death penalty option," the documents obtained by the State vs Jodi Arias Facebook page state.
After a discussion in court with Arias' lawyers Kirk Nurmi and Jennifer Willmott, with prosecutor Juan Martinez and Jodi were both present, it was "ordered denying the motion."
Details of the sealed hearing will not be released until the conclusion of the marathon trial, which continues on Wednesday with the aggravation phase when the jury decides if the 32-year-old deserves the death penalty, life in prison without parole or with parole after 25 years.
VIDEO: Jodi Arias Testifies Before Congress, 'SNL'-Style
All parties – including the original 12 jury members – will return to court on 10 a.m. PST/1 p.m. EST on Wednesday, when Martinez is expected to call medical examiner Dr. Kevin Horn back to the stand to testify about how Travis Alexander suffered before he died to prove that his violent death was "especially cruel."