Jewel Reveals She Slimmed Down With Holy Biblical Diet, Isn't Ruling Out Plastic Surgery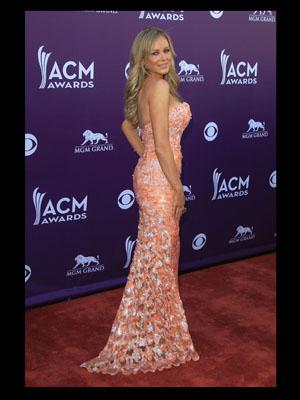 Jewel may not be a bible thumper, but she follows a holy diet.
The country singer, mother of two-year-old Kase and wife of bull rider Ty Murray reveals the secret to her fabulous figure in this week's In Touch – and also shares her thoughts and opinions on plastic surgery – and RadarOnline.com has the details.
"I do the Biblical diet, which means eating whole foods like they did in the time when the Bible was being written," she said.
Article continues below advertisement
"So grass-fed beef, but no chemicals or genetically altered foods."
Though she maintains healthy eating habits now, she admits that she has indulged in crash diets in the past.
"Oh, I went through every fad like any girl. I was never bulimic or anything, though," she revealed. "I had no talent for throwing up."
Even though there was no plastic surgery when the Bible was written, the 38-year-old said she isn't against it and doesn't rule it out in her future.
"I'm not saying no to anything," she admitted.
"Don't count me out! But I'm lucky I have a husband who likes me how I am."