Jewel Gives Birth To A Baby Boy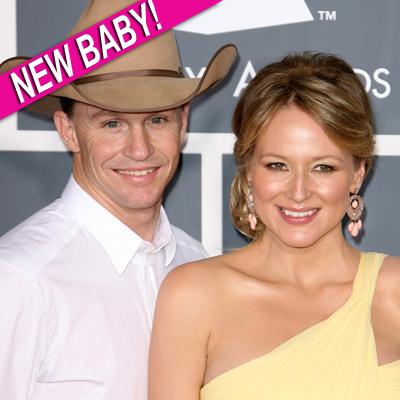 by RadarOnline.com Staff
Congratulations!
Jewel and her bull riding husband, Ty Murray, are the proud parents of a baby boy after the singer gave birth on Monday night, RadarOnline.com can report.
The happy couple welcomed 7lb, 6oz, Kase Townes into the world at 7 pm.
"Ty and I are so pleased to welcome our new baby boy into the world," she told People. "We are overcome with happiness. It really is as great as everyone told us it would be, better even."
Article continues below advertisement
The 36-year-old - who gave birth in Texas - had difficulty conceiving and suffered a scare at five months pregnant when she was hit by a fire truck.
Fortunately, neither herself nor the baby were harmed in the incident.
Jewel is also welcoming her second children's album this summer, The Merry Goes Round, which is set for release on August 16th.
"I wrote it for my baby," she revealed.
The is the first child for both Jewel and Murray.