New Dad Ryan Phillippe Takes His Kids Out For Sushi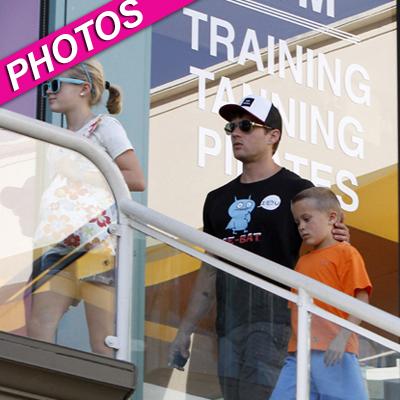 Ryan Phillippe, who became a dad again a little more than a week ago, took his older kids by ex-wife Reese Witherspoon, out for a sushi lunch Saturday.
Phillippe's ex-girlfriend Alexis Knapp, 21, gave birth to a daughter on July 1, with Ryan at her side.
The two dated only about eight months before splitting last October. It was reportedly right after the break-up that Knapp learned she was pregnant.
Article continues below advertisement