Gwyneth Paltrow's Strict Workout Rules – 2 Hours Of Exercise EVERY DAY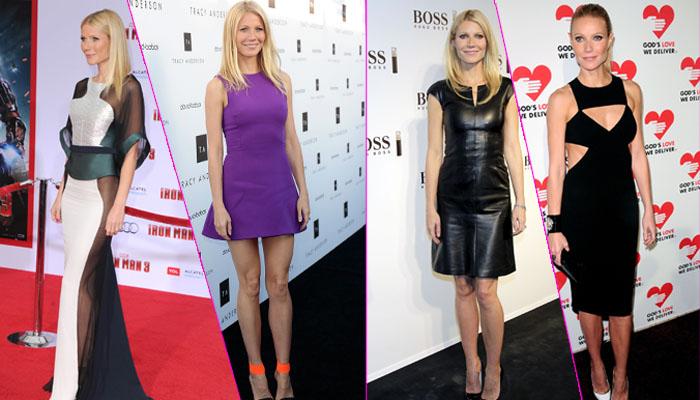 Gwyneth Paltrow is smoking hot and rocks a bikini like no other, but in order to keep her body in top shape she revealed that she has to work out for a shocking two hours a day.
The 40-year-old is the new face of the Hugo Boss Fragrance Boss Jour Pour Femme and she told Women's Wear Daily how she manages to find the multiple hours to hit the gym.
"I wake up at 7 a.m., I get the kids fed, and I get them dressed in their uniforms, any bits of homework are finished," Apple and Moses Martin's mom said.
Article continues below advertisement
"I take them to school. She gets dropped off at 8:25 a.m., and he gets dropped off at 8:45 a.m., so we have a croissant together in his school dining room and we do reading together."
Gwyneth just penned her second cookbook, It's All Good, where she wrote that her children don't eat gluten and said that can be a struggle: "Sometimes when my family is not eating pasta, bread or processed grains like white rice, we're left with that specific hunger that comes with avoiding carbs."
She has been a devoted student of celebrity trainer Tracy Anderson, whom she credits with transforming her body, but getting in top shape can't be done in just 15 minutes.
Gwyneth says she works for an hour and then hits the gym for an extensive and hard core work out.
"I exercise from about 10 a.m. to 12 p.m.," the Oscar winner revealed.
P&G Prestige, which holds the license for Hugo Boss fragrances, said they picked her as the face of the scent because she "embodies hard work, femininity and sophistication," said Carla Luini, vice president of fashion brands for P&G Prestige. "She is a woman that has so many different roles, each and every day. From being an actor to being a mother, write, a businesswoman."
Do you think two hours a day in the gym is excessive? Tell us in comments.