Exclusive
Kitchen Nightmares 'Most Hated' Restaurant Owners Flooded With Death Threats! Forced To Cancel Press Conference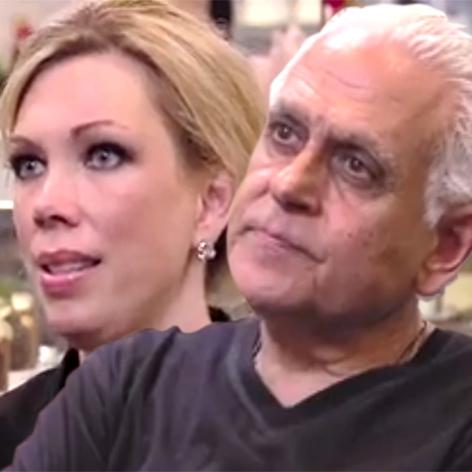 Following a disastrous appearance on Kitchen Nightmares, Amy's Baking Company owners Amy and Samy Bouzaglo are moving forward with their grand re-opening on Tuesday but have canceled the planned press conference due to serious death threats against both the couple and their family pets, RadarOnline.com is exclusively reporting.
"Amy and Samy have had serious death threats thrown their way," a source close to the situation told Radar.
Article continues below advertisement
"And not only are people threatening them, but they're even threatening to kill their cats, which everyone knows are like children to Amy and Samy."
A press release was sent wide Monday afternoon stating, "While its Grand Re-Opening Week will commence Tuesday, May 21st as planned, and with a full house, the press conference previously scheduled for 1pm on Tuesday has been canceled."
"Amy and Samy have said all along that they've felt threatened by online bullies," the source told Radar.
"Things have escalated to a very real level and action has to be taken."