Exclusive
Amanda Bynes' Parents Say 'No, No, No' To Rehab; Want Troubled Star To Seek In-Patient Treatment For Mental Health Issues Instead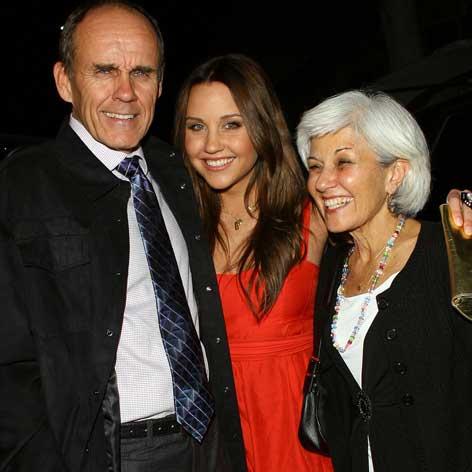 Article continues below advertisement
"Amanda has been clearly using drugs, yes, including marijuana, but that is just the symptom. The fact is Amanda suffers from severe mental health issues that she refuses to accept. Rick and Lynn want her to seek in-patient treatment at a psychiatric hospital so she can be properly treated."
The 27-year-old first began exhibiting alarming behavior in her late teens, the insider added, when she was starring in The Amanda Show and What I Like About You.
Revealed a source: "She even thought there were tracking devices in smoke detectors in her family home and would place sheets over them. Amanda also hears voices. It's so sad for her family to watch her unravel like this."
Bynes appeared in Manhattan Criminal Court Friday following her arrest Thursday evening for throwing a bong out the window of her apartment. She was charged with reckless endangerment, attempted tampering with evidence and unlawful possession of marijuana, all misdemeanors.
Article continues below advertisement
"Conservatorships are very hard to get and being mentally ill and addicted to drugs isn't enough. Amanda hasn't ever been to rehab or ever agreed to see a mental health professional. Her parents are absolutely powerless to do anything at this point."
When Bynes' parents confronted her several months ago with their concerns," she bolted from Los Angeles and moved to New York," leaving their relationship extremely strained.
Meanwhile, the scandal-plagued star just "doesn't think she has anything wrong with her. She refuses to see a psychiatrist and says everyone is just out to get her!"