Star Trek Starvation? Alice Eve Admits She Ate Pretty Much Only Spinach For 5 Months To Prepare For Role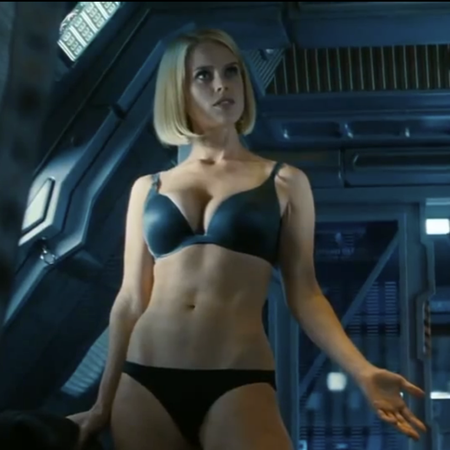 Hollywood stars are willing to take drastic dietary measures to lose weight for a movie role.
Alice Eve, who stars in the upcoming Star Trek Into Darkness, recently opened up to The Telegraph, admitting that she maintained a spinach diet to slip into her spacesuit – and RadarOnline.com has the details.
"You've got to look as if you can hold your own on the Enterprise, and that means you've got to be in proper fighting shape," the 31-year-old explained, revealing that she started a diet consisting of pretty much only spinach a week after she learned that she nabbed the role, which she continued for a whopping 5 months during filming.
Article continues below advertisement