Exclusive
'Lets Lock Jodi Arias Up, Kill Her And Move On!' Says Travis Alexander Friend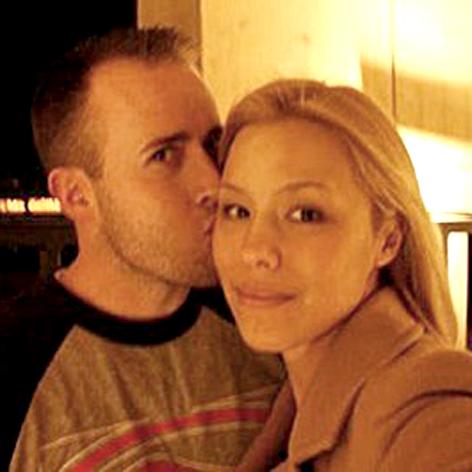 After almost four months of explosive drama and damning revelations in the courtroom during the bombshell Jodi Arias trial, Travis Alexander's friends are anxious for the nightmare to be over and for justice to finally be served, RadarOnline.com can exclusively reveal.
"It's a done deal – lets lock her up, kill her and move on!" Travis' friend and former work colleague Jesse Macpherson exclusively tells Radar. "I am just sad they are dragging Travis' family through all of this. It has gone far beyond what anyone anticipated it being.
Article continues below advertisement
"She killed him! Whether it was premeditated or not – if she went over there with the intention to kill him or did it in the moment, she still killed him," he stresses.
Even Arias, who pleaded self defense for the violent butchering during which she stabbed her former boyfriend 29 times, slit his throat and shot him in the face, seems bored in the Maricopa County Courtroom and is often spotted doodling or making drawings.
June 4th will mark the five year anniversary of the devout Mormon's gruesome death, and while it is still painful, his friends have had time to process their loss and now just want closure.
"It is tough when you stop to think about what happened but Travis has been gone for a long time. The experience and the grief of his being gone has stopped along with the shock and surprise – now it is all a little surreal," explains Macpherson. "The only thing left to do is to bring the person responsible for this obscene act to justice and put the family and everyone else at ease by ending this trial.
Article continues below advertisement
"Sentence this woman and so the families can move on," he pleads. "Obviously nothing ever goes back to normal but now we're just constantly being reminded about how gruesome and crazy it was. It's not like that got in a car accident and he died, it's not like she pushed him off a bridge," he said of the violent bloody crime.
Despite the murder trial dragging on since January 2 with still no end in sight, Macpherson, who used to work with Travis at Pre-Paid Legal, isn't concerned that Jodi will walk free.
"I don't know how anyone with the amount of evidence and the amount of lies that have been uncovered could let her off," he says. "I don't think anyone is buying the whole self defense thing, I think everyone is just deciding if she gets the death penalty or is incarcerated for life."
As for his opinion, "I think they are going to give her the death penalty," said Jesse. "I don't know if that is what I want, I think I could probably convince myself in both directions depending what mood I'm in," he added.