Shakira Slapped With $100 Million Lawsuit By Ex-Lover-Turned-Manager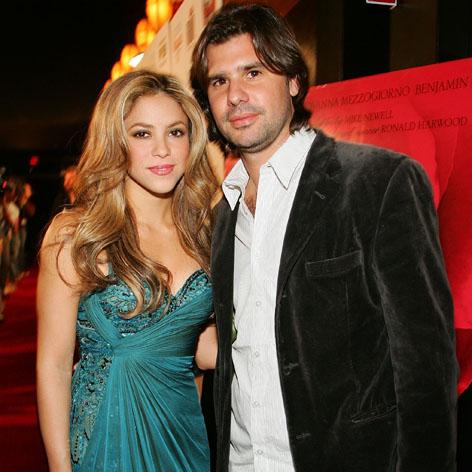 When they ended their 10-year romance in 2010 it was supposed to have been an amicable parting of ways that didn't affect their professional relationship.
But now The Voice star Shakira has been slapped with a $100 million lawsuit by her former lover and business partner Antonio de la Rúa, according to The Hollywood Reporter.
The 36-year-old is accused of unceremoniously severing professional ties with the man who claims he helped the Colombian singer become a global superstar.
Article continues below advertisement
PHOTOS Bikini Wars! Stars With Big Boobs Vs. Stars With Small Boobs
In court papers filed in California Superior Court on Friday, the Argentine businessman said singer's success "was not simply luck."
Instead, he says it was "the result of a hard-fought battle to conquer the music world" that they "fought together as business partners."
He also calls himself the "principal architect of her management team and business plan that set 'Shakira' on the path to lasting financial success."
The former couple met in 2000, quickly began dating and decided to forge a business relationship to capitalize on her success in Latin America.
In addition to becoming a global hit maker, the Hips Don't Lie singer secured her financial future with smart business moves that included a 10-year deal worth more than $300 million with entertainment company Live Nation.
Shakira announced that she had split from de la Rúa in January 2011 but said they would continue to be business partners. Ten months later he says she "terminated" his services.
He is demanding what he says are his share of her "past and future partnership profits."
Shakira is now in a relationship with soccer player Gerard Piqué, 26. Their son Milan was born in January.