Adam Levine & Other Music Stars Connected To Drug Use In New Lawsuit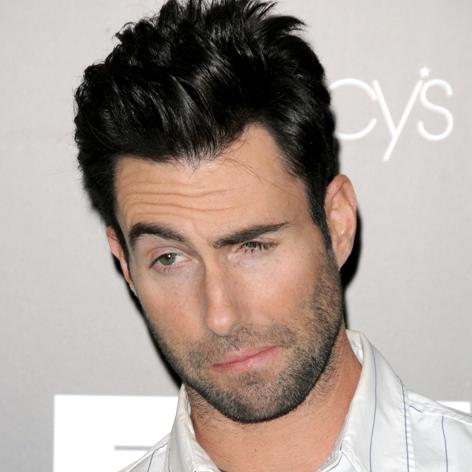 He moves like Jagger, but stinks like Marley, according to one disgruntled security guard.
Adam Levine is mentioned in a hostile work environment lawsuit filed in Los Angeles Superior Court, by an unnamed security guard who claims that Universal Music Publishing Group's Santa Monica location is awash in marijuana smoke.
The plaintiff, a 41-year-old African American woman, claims the facility was "infiltrated with pervasive drug use where you could smell marijuana seeping from various offices and openly used in common areas, and lounges."
Article continues below advertisement
She said that attempts to rectify the situation were laughed off, citing one instance in which she groused about the questionable smell emanating from The Voice judge's room.
The UPMG boss told her, "It's Adam Levine. You know from Maroon 5 ... He can do whatever he wants ... If he wants to come to the lobby and do a line of cocaine on the floor, it's OK."
The news was of the suit -- in which UMPG, Universal Protection Services and building management were all named as defendants -- was first reported by the Hollywood Reporter.
"Artists and high-profile celebrities began visiting the premises with drugs in hand and oftentimes offering drugs to Plaintiff, which she refused," the lawsuit states, naming other celebs including Macy Gray and MC Ren, as well as the entourages of T.I. and Jamie Foxx.
She said she UMPG officials attempted to mask the smell with candles and incense.
The guard also claims in the suit she faced the threat of violence, was pelted with racial slurs and often saw "condoms plastered in the men's bathroom while on patrol."
She said she was terminated after a January 7 incident in which she told T.I.'s bodyguard to move a car, and he denied her request, saying he needed quick access to leave in the case of a shootout. She said she was suspended two days later.
UMPG told the publication in a statement, "While we cannot comment on the allegations between the plaintiff and her employer, we can say that the allegations as they relate to Universal Music Group are absurd."