Exclusive
Sober For The Bride! Ozzy Osbourne Promises To Get Clean For Kelly's Wedding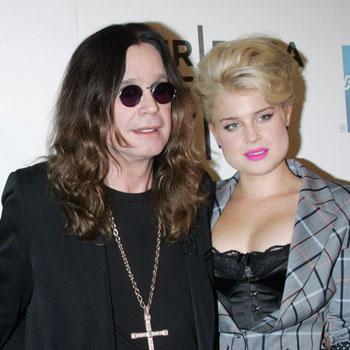 With his marriage to Sharon Osbourne reportedly hanging by a thread, legendary rocker Ozzy Osbourne has another pressing reason to get clean and sober – his daughter Kelly's wedding to model Matthew Mosshart, RadarOnline.com has exclusively learned.
"Kelly's using a little blackmail to help her father get clean sooner rather than later. She knows he has to want it, but she thinks a little tough-love encouragement can't hurt," a source close to the singer-turned-fashionista told Radar.
Article continues below advertisement
"Kelly went right for daddy's heart – she made it clear that she needed him to be present when he walked his little girl down the aisle. Ozzy would never ruin her big day, so he promised Kelly that he would get it together way before her wedding to Matthew."
The 28-year-old co-host of E!'s Fashion Police first met Matthew, 29, at her friend Kate Moss' wedding to The Kills guitarist Jamie Hince in July 2011.
Kelly and Matthew reportedly got engaged right before Christmas last year and have been talking marriage ever since.
"I'm in love, and I don't care who knows about it!" Kelly tweeted last June.
Meanwhile, Kelly's 64-year-old Black Sabbath front man father has admitted to abusing drugs and alcohol most of his life. Clean and sober for many years, Ozzy recently confessed via Facebook that he was drinking and taking drugs for the past year and half.
While Sharon, 60, told viewers and her The Talk co-hosts that she was "devastated" by the relapse of her husband of 30 years, she also said divorce was not an option.
According to the source, Ozzy needs all the incentive he can get to get back on the straight and narrow.
"Ozzy knows better than anyone that he can't sober up for anyone except himself," the source said.
"But he says he's motivated by the fact that Sharon left him and now he's promised Kelly that he would walk her down the aisle only if he's clean. Kelly even threatened that if he wasn't coherent by the time of the wedding that she would have her brother Jack give her away."