Kelly Osbourne & Matthew Mosshart Engaged!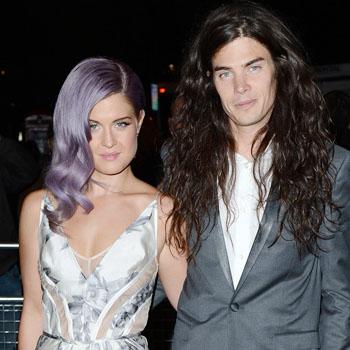 Kelly Osbourne is engaged to boyfriend Matthew Mosshart, RadarOnline.com has learned.
The 28-year-old reality TV star became engaged in early December, US reported, and the couple says they're "really excited" about the road to the altar.
Kelly "is the happiest she's ever been," a source told the magazine. "Her career is going well, and she's in a healthy relationship with a wonderful guy."
Kelly's parents Ozzy and Sharon Osbourne approve of the hunky long-haired Matthew, with a family source describing him as "a stand-up guy" to US.
Article continues below advertisement
In an October interview with English magazine Fabulous, Kelly said, "I couldn't believe that he truly liked me because I never think people ever could, but I'm so happy.
"I don't think I've ever really known what love is like before."
Kelly and Matthew first met at the July 2011 wedding of Kate Moss, and emerged together publicly five months later.
Kelly's E! show Fashion Police airs Fridays at 10/9c.