Sharon Osbourne Vacations In Mexico As Ozzy Admits Relapse, But Denies Divorce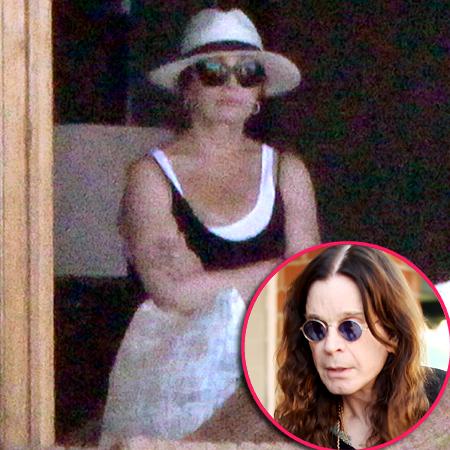 Sharon Osbourne and daughter Aimee soaked up the sun during their vacation in Mexico on Monday, as Ozzy took to Facebook to adamantly deny the couple is divorcing, although he did admit he suffered a major relapse in his battle with alcohol and drugs.
As RadarOnline.com previously reported, with rumors his marriage is in shambles, Ozzy took to Facebook to talk about his relapse and the state of his marriage to The Talk co-host.
Article continues below advertisement
In his posting, the 64-year-old Crazy Train singer wrote:
For the last year and a half I have been drinking and taking drugs. I was in a very dark place and was an a–hole to the people I love most, my family. However, I am happy to say that I am now 44 days sober.
Just to set the record straight, Sharon and I are not divorcing. I'm just trying to be a better person.
I would like to apologize to Sharon, my family, my friends and my band mates for my insane behavior during this period………and my fans.