It's Curtains! Lindsay Lohan Shows Up 45 Minutes Late For Broadway Play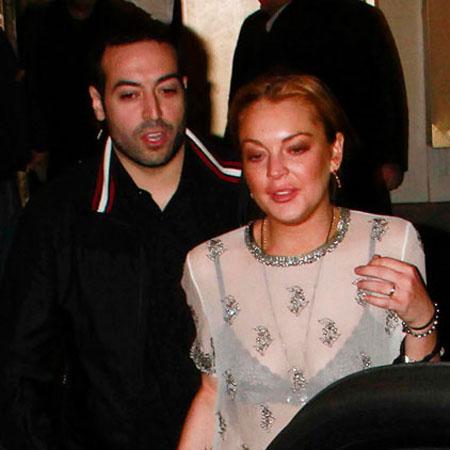 Lindsay Lohan's letting the good times roll, as much as she possibly can, before her mandated stay in rehab kicks off next month.
The 26-year-old actress, accompanied by film producer Mohammed Al Turki (Arbitrage), took in the new play, The Orphans, in New York City Tuesday night, and we've got the shots for you right here on RadarOnline.com.
As usual, Lindsay was late to the opening -- 45 minutes this time -- as paps caught she and her escort dashing inside to catch the remaining moments of the show's first act.
Article continues below advertisement
LiLo was somewhat underdressed for the swanky night on the town, clad in a thin, cream-colored top that showed off her black bra underneath, and a spiked motorcycle jacket. With her hair up, her face had a puffy, discolored look to it.
Earlier this month, the embattled Mean Girls star took in the Coachella music festival with her brother, Cody.
Lindsay is expected to report to rehab May 2; she can be seen in Scary Movie 5, which opened to disappointing reviews – and box office -- on April 12.