Exclusive
Lindsay Lohan's Dad To The Rescue! Michael Says He Found A Luxury Rehab Place For Her!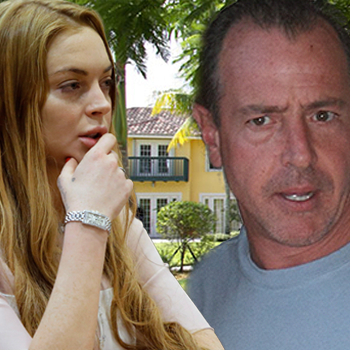 Lindsay Lohan is ordered to check into rehab no later than May 2 but she seems to be struggling to find an appropriate place to spend her 90-day sentence, so her father has come to the rescue and told RadarOnline.com exclusively that he found a luxury treatment center he feels is the best place for her to go.
"Being that there's the clock is ticking and there is some discrepancy between Mr. Heller's representation to the court regarding the type of rehab Lindsay should be in, and what the court will actually accept, I have searched all over and finally come to find one that will not only be a happy medium with regard to her confinement, but also a program that would offer her the best treatment she had ever gotten and she can possibly get," Michael Lohan said.
Article continues below advertisement
"It's called the Lukens program and it is used at the Lukens Institute. It has high security, is very professional and the best treatment."
Michael has been an outspoken advocate for his 26-year-old daughter getting the help she needs with her addictions, and the rehab he is suggesting for his daughter is a top-of-the-line center.
The Lukens Institute is located in Palm Beach, Florida and is touted as "luxury rehab for high-functioning individuals," the accommodations are five-star.
"Clients at The Lukens Institute luxury addiction treatment center stay at our magnificent Palm Manor Guesthouse - a secluded 11-acre Palm Beach estate. Located only minutes from The Lukens Institute offices, the Palm Manor Guesthouse is beautifully situated on a placid private lake in the midst of lush tropical foliage," the website claims.
Michael said he is being pro-active in lobbying to have his daughter sent to the rehab center.
"I have passed it on to her 'team' and even the City Attorney. Hopefully, they will finally listen to me because THIS IS the place for her! It WILL change her life, if she lets me help rather than listen to people who know nothing! Like her mother, Dina Lohan, the Hellers and friends!"