Exclusive
Lindsay Lohan Dropped From Endorsement Deal 'In Light Of Recent Conviction'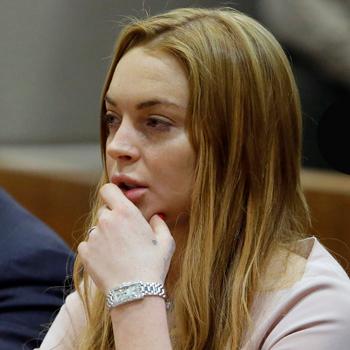 Article continues below advertisement
"In light of the recent conviction of actress Lindsay Lohan, clothing and lifestyle brand, Odaingerous is officially withdrawing its offer for an endorsement agreement of actress Lindsay Lohan as the face of the brand," Creative Director and CEO of Odaingerous Odain Watson exclusively told RadarOnline.com.
"We wish her the best on her recovery and future pursuits."
Not only did Lindsay lose the deal, but Odaingerous tells RadarOnline.com they are pursuing other "various talents" like Miley Cyrus and Kristen Stewart to instead be the face of their brand.
"We held off on our upcoming promotional campaign due to the uncertainly of Ms. Lohan," Watson said.
"But have decided to move forward and will soon announce the name of the Odaingerous face and continue the world of living Odaingerously."
Lindsay, 26, was ordered to spend 90 days at a rehab treatment facility as part of a plea deal she struck in a court case because she lied to cops about driving the Porsche that was involved in an accident on the Pacific Coast Highway last summer.
The actress was ordered to enroll in rehab no later than mid-May and this will be Lindsay's sixth trip to rehab since 2007, giving her a total of 250 days getting treatment for alcohol and prescription drug abuse.