Exclusive
LiLo Warned! You'd Better Turn Up To 'Scary Movie 5' Premiere On Time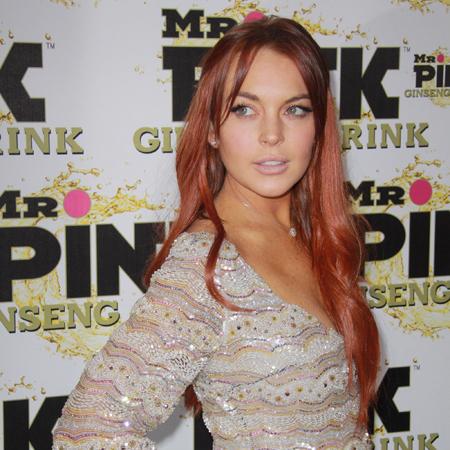 In show business, the old adage is never work with children or animals. Well, there's a case building in Hollywood that Lindsay Lohan should be added to that list.
After turning up late to the set of her most recent cameo on Anger Management, then allegedly stealing jewelry and wardrobe items, producers of her next project, Scary Movie 5, are understandably nervous ahead of the film's world premiere on Thursday.
Article continues below advertisement
"Lindsay was notoriously late for the Liz & Dick premiere and producers of Scary Movie 5 have told her she must show up on time," a production insider exclusively revealed to RadarOnline.com.
"It's just disrespectful not to and very unprofessional. Will she actually show up on time? No one is holding their breath."
And she's also ticked off one of her biggest supporters, Charlie Sheen, RadarOnline.com has learned.
"If Lindsay was smart, she would turn up on time because Charlie (Sheen) is absolutely disgusted by all her antics," the source added.
"From showing up late while shooting his sitcom, then walking off with wardrobe from the set, well, Lindsay would be very stupid to burn Charlie again.
"He has loaned her money for taxes and given her acting jobs when no one else would hire her."
As we previously reported, the ex-Two and a Half Men star donated $100,000 to Lohan, which she used to put toward an outstanding tax debt.
Article continues below advertisement
Sheen later called the oft-troubled redheaded beauty "smart and super-talented."
"They offered me a decent amount of cash to do Scary Movie 5 as a cameo," Sheen, 47, previously said in an interview. "Then they said they're going to hire Lindsay. I thought, 'Fabulous.' But they took half my money to give to her and she didn't get it all.
"When I found this out I said, 'You got shorted a hundred grand,' so I gave it to her."
The starlet -- who is headed to rehab again -- is scheduled to appear on The Late Show with David Letterman on Tuesday to promote the film, which costars Sarah Hyland, Ashley Tisdale, Heather Locklear and Kendra Wilkinson.
Sheen, says the source, now recognizes "that Lindsay is nothing but trouble and that she desperately needs help."
"He is rooting for her to turn it around, but is genuinely worried for her health," the insider added.
"The crew she surrounds herself with is troubling to Charlie, as they seem like leeches."