Exclusive
Pop Star Ke$ha Parties In Gay Bar With Whiskey & A Special Friend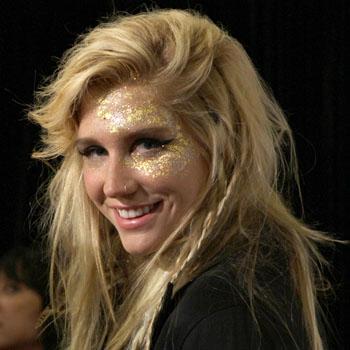 Ke$sha – the sexually ambiguous 26-year-old-- continues to amp up the lesbian rumors.
The TiK ToK singer partied with a tall blonde woman at a gay bar in Venice Beach, Calif. as she knocked back Makers Mark whiskey and danced to Michael Jackson's 1988 hit Man in the Mirror on Wednesday night, RadarOnline.com is reporting exclusively.
Ke$ha, who had a cameo in her friend Katy Perry's single I Kissed a Girl, did everything but kiss her younger companion when she popped into The Roosterfish Bar on trendy Abbott Kinney Blvd.
Article continues below advertisement
"Ke$ha looked as trashy as ever on her date with her lady friend," a customer at the bar told Radar exclusively. "A black Navigator pulled up to the bar and out stepped Ke$ha with this young, cute girl -- the boys that recognized her were floored. She came in, ordered a couple drinks – Makers Mark on the rocks -- and hung out just like one of the regulars.
"It was definitely more than two friends checking out a gay bar -- Ke$ha was very comfortable. They were totally into each other and stayed very close together. When Michael Jackson's song Man in the Mirror started playing on the juke box Ke$ha grabbed her date and pulled her to the middle of the crowded bar and started dirty dancing with her."
The best-selling singer-songwriter, known for her questionable fashion sense has admitted to being bisexual.
"I wouldn't say I'm gay or straight," Ke$ha admitted to Seventeen magazine back in January. "I don't just love men. I don't like labeling things anyway. It's not about a gender. It's just about the spirit that exudes from that other person you're with. I just like people."
According to multiple sources at the popular watering hole, there was no question that Ke$ha, dressed in a long tank top over black tights, was at home at a gay bar.
"Ke$ha clearly wasn't trying to be anything but herself – a girl having a romantic date with another girl," the customer added. "Most people in the bar didn't blink an eye – they either didn't recognize the Madonna-looking woman dancing all over her girlfriend or they just didn't care.
"After about an hour Ke$ha and her date left the bar hand-in-hand to hoots and hollers from a few patrons, jumped into the car and took off."