I'm Gay Or Bisexual And Proud Of It! 48 Stars Who Have Come Out Of The Closet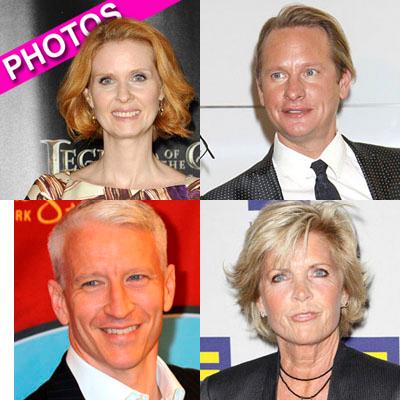 These Hollywood stars have nothing to hide when it comes to their sexuality!
From big screen bombshells and television's most beloved actors to sexy singers and talk show hosts, a bevy of celebrities have come out of the closet and admitted to being gay or bisexual. RadarOnline.com has photos and details about 48 stars who are gay or bisexual and proud of it!
Anderson Cooper was surrounded by gay rumors for years, but waited until July 2012 to make the big announcement. "The fact is, I'm gay, always have been, always will be, and I couldn't be any more happy, comfortable with myself, and proud," Gloria Vanderbilt's son declared about his sexual status.
Article continues below advertisement
Ricky Martin was rumored to be gay since he gained fame in the late 1990s, but the Latin lothario didn't come out of the closet until 2010.
Which other stars are gay or bisexual and proud of it? Find out by clicking here.