Fergie Says Crystal Meth Addiction Made Her Paranoid, Thought The FBI Was Chasing Her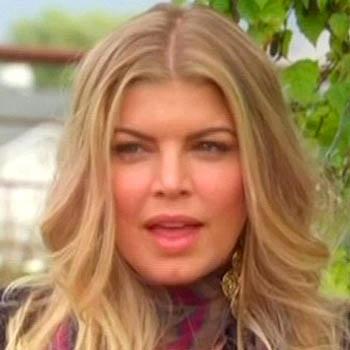 By Alexis Tereszcuk - RadarOnline.com Entertainment Editor
Fergie has been open about her struggles with drugs over the years, but she admitted that during her darkest time she was so "paranoid" that she thought the FBI was following her at church.
The Black Eyed Peas singer said that it took that frightening experience for her to quit abusing crystal meth.
"I started getting really paranoid. So I went one day into this church and I thought that the FBI and the SWAT teams were outside the church...so I had a conversation with God...and I said, "All right, if I go out there and the FBI and the SWAT team's not out there, then it's the drugs and I'm stopping."
Article continues below advertisement
"I went outside of the church...and there was no SWAT team, there was no FBI, just me and God. And I kept my promise. That day. That was it."
The 37-year-old said that she started doing drugs when she was a teenager.
"I got into a scene. I started going out and taking ecstasy," she confessed. "From ecstasy it went to crystal meth. With any drugs, everything is great at the beginning, and then slowly your life starts to spiral down. I was 90 pounds at one point."
Fergie said it wasn't easy to kick her addiction.
"What got me through it was a lot of therapy, soul searching, discovering why I took the drugs in the first place, because that's really what it is."
Now married to hunky actor Josh Duhamel, who was accused of cheating on her with a stripper in Atlanta, Fergie said she's experimented sexually with women, but isn't a lesbian.
"I never dated women. It was more fun. I think that a lot of women experience this sort of thing in college. Tour was like college in a way. I mean I guess I would call it bisexual or sexually open, free."