Fergie Opens Up About Josh Duhamel's Alleged Affair With Stripper, 'Our Love Today Is Deeper'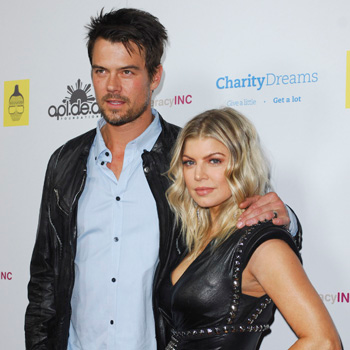 Fergie has opened up about her husband Josh Duhamel's alleged affair with an Atlanta stripper and RadarOnline.com has all the details.
The Black Eyed Peas singer was married to Duhamel, 39, for just nine months when the Life As We Know It actor was accused of sleeping with busty blonde Nicole Forrester back in 2009.
It was a claim the former model always vehemently denied and Fergie, 37, revealed "it was difficult" when the reports surfaced.
Article continues below advertisement
"When you go through difficult times, it really makes you stronger as a unit, as a partnership. It does for us, anyways. Our love today is a deeper love, definitely," Fergie, real name Stacy Ferguson, confessed.
Bombshell Report: Josh Duhamel Cheated On Fergie With Stripper
"We're stronger today definitely because of anything difficult that's happened with us. We deal with it, we communicate; communicating's the most important thing."
And that appears to be working well for the couple, who have been together for nine years now. And Duhamel believes their union is unbreakable. "We've both had to work for what we got. We're both Catholic. There were a lot of things that were really compatible between us. But at the end of the day, she's just an amazing girl," Josh said.
Duhamel allegedly met stripper Nicole in early October 2009 at an all-nude club in Atlanta called Tattletales Lounge, according to a bombshell report in the National Enquirer.
Article continues below advertisement
Duhamel was in Georgia filming, when he and a pal stopped by the club.
Forrester said Josh first identified himself as 'JD," and said he was in town to make a porn movie. "I told him, 'You are gorgeous' and he said, ''You're hot, too.'"
Forrester said that after drinking Grey Goose vodka together, Duhamel had Nicole perform a nude dance for him and a male friend.
She said before he left, they exchanged phone numbers, and on October 9, he called her and invited her to his $820-a night room at the St. Regis hotel, where they allegedly had a wild night of sex.