Cynthia Nixon Explains 'It's A Choice' To Be Gay Statement, Says She's Bisexual & Chose Gay Relationship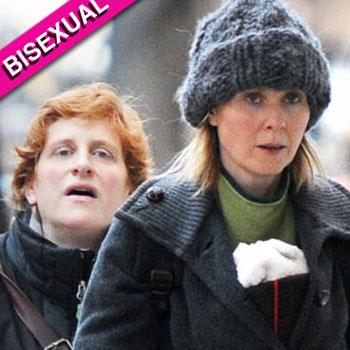 By Amber Goodhand - RadarOnline.com Reporter
Cynthia Nixon recently caused a stir when she did an interview with The New York Times in which she said for her, homosexuality is a choice.
But now she's taken it a step further, giving a statement to The Advocate to explain what she meant in the interview — saying bisexuality is not a choice, but her decision to be in a homosexual relationship is.
"My recent comments in The New York Times were about me and my personal story of being gay. I believe we all have different ways we came to the gay community and we can't and shouldn't be pigeon-holed into one cultural narrative which can be uninclusive and disempowering," Cynthia said.
Article continues below advertisement
"However, to the extent that anyone wishes to interpret my words in a strictly legal context I would like to clarify: While I don't often use the word, the technically precise term for my orientation is bisexual. I believe bisexuality is not a choice, it is a fact. What I have 'chosen' is to be in a gay relationship."
Earlier this month Cynthia told The New York Times: "I gave a speech recently, an empowerment speech to a gay audience, and it included the line 'I've been straight and I've been gay, and gay is better.' And they tried to get me to change it, because they said it implies that homosexuality can be a choice. And for me, it is a choice."
The notion that being gay is a choice is something that has ruffled the feathers of the LGBT community for quite some time, as most believe their sexual orientation is something inherited at birth and is not a choice, just as much as heterosexuality is not a choice.
"As I said in the Times and will say again here, I do, however, believe that most members of our community — as well as the majority of heterosexuals — cannot and do not choose the gender of the persons with whom they seek to have intimate relationships because, unlike me, they are only attracted to one sex," Cynthia continued in her statement to The Advocate.
Article continues below advertisement