Exclusive
Not Making His Day! Clint Eastwood Sought Protection From An 'Attempted Murderer' Who Claimed To Be His Son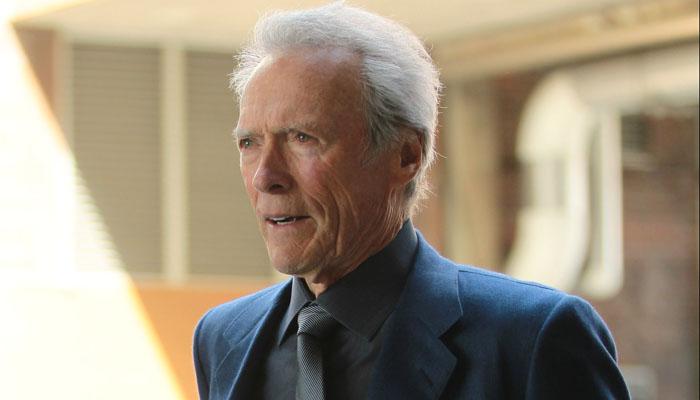 A rattled Clint Eastwood went to a California court and asked for protection from a home invader who stormed his Monterey, Calif. gated mansion, claiming to be the Hollywood superstar's long-lost son, RadarOnline.com has learned.
The 82-year-old star of Oscar-winning director of Unforgiven and Million Dollar Baby told the Superior Court of California, in the County of Monterey, that the crazed man's actions left him "seriously alarmed and annoyed" and fearing the harassment "could pose safety risks to me."
Article continues below advertisement
The incident occurred on June 27, 2011 but the details have never been revealed until now.
According to an order of protection filed by the Dirty Harry star, "Mr. Chishum unlawfully entered the private gated community of Tehama in Monterey County, California, in an attempt to gain access to me, Clint Eastwood.
"When confronted by Tehama security personnel, Mr. Chisum claimed to be my son and refused to leave the premises."
Article continues below advertisement
Eastwood and his family live on a 2,040-acre private community high above Monterey Bay, a property complete with its own golf club.
Recognizing the threat to their safety, a Sheriff's Deputy recommended he obtain a civil restraining order against 48-year-old Chisum, who was described as 6'2", caucasian and 175 pounds..
"Sheriff's deputies arrived on the scene, secured and arrested Mr. Chisum for trespass and probation violations," Eastwood wrote.
"Mr Chisum continued to claim that he was my son throughout the process of arrest. Mr. Chisum in fact is not my son."
He added: "Mr. Chisum's criminal record evidences that he is a very dangerous individual and his actions have seriously alarmed, annoyed and harassed me and could pose safety risks to me."
Eastwood told the court he had no knowledge of Chisum prior to the incident.
And to illustrate how frightening the incident was, Eastwood attached a copy of his personal security guard's handwritten incident report with his filing.
Article continues below advertisement
"At 4:58 p.m., a white male is spotted walking toward the central gate," the guard wrote.
"I take notice and walk outside waiting for the man to approach me, but instead of walking towards the entrance gate where I was standing by, the man walks thru the exit gate on the other side of the post.
"The left arm of the exit gate was broken at the time, so it was left open and the man walked thru easily.
"I was still under the impression that he was going to walk toward me by the entrance gate until I heard someone on the other side of the post say 'thank-you,' which my back was turned to.
"As I turned around, I yelled out 'sir' a few times but the man never responded and continued walking up towards the club house.
"Around the same time, I received a call from Watt Dowdy (a neighbor) who explained to me about a complaint that one of the residents had made about a strange man who had claimed to be Clint Eastwood's son.
"He matched the description of the man who passed my gate.
"I immediately called the sheriff's department to come over to Tehama, find this man and escort him out of the property.
Article continues below advertisement
"Two sheriff vehicles arrive on site around 5:15pm. Around 5:53 p.m., they arrive back down from the search with the trespasser in their custody. The man is named 'Eric Chisum'."
VIDEO: SNL Takes On 'Clint Eastwood And Chair'
He concluded the document, titled an 'Unusual Incident Report', noting that "no one was hurt during this bizarre situation."
Chisum was taken to the Monterey County Jail but Eastwood later withdrew the petition. It's not known why.
The star, who is worth an estimated $375 million, asked the court to pay his lawyer's $2000 fee!
As RadarOnline.com previously reported, Eastwood's wife Dina has entered rehab for depression and anxiety because the couple's marriage is in serious trouble.
Sources close to the couple revealed that the pair -- who has been married since 1996 -- has been experiencing marital problems for months, even spending their wedding anniversary apart.