Exclusive
Clint Eastwood's Marriage To Wife Dina Is Headed For Divorce, Couple Spent Wedding Anniversary Apart!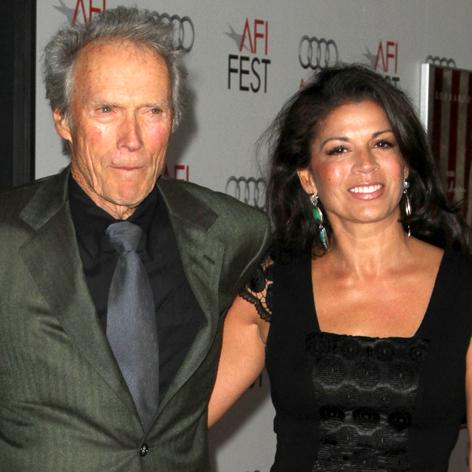 Clint Eastwood's rocky marriage to his third wife, Dina, is headed for divorce, RadarOnline.com is exclusively reporting, and the estranged couple will likely file papers once the former TV journalist is released from a rehab facility in Arizona where she's being treated for anxiety and depression. The couple spent their seventeenth wedding anniversary apart on March 31.
The 82-year-old legendary actor/director, was spotted over the weekend once again not wearing his wedding ring, and the couple hasn't been photographed in public together since 2011.
Article continues below advertisement
"There is no third party that caused the end of the relationship. Dina and Clint have simply drifted apart. She wanted him to slow down and not spend as much time working, and that just isn't an option for Clint. He loves acting and directing. Dina's decision to do a reality show, Mrs Eastwood & Company, also caused stress in the already strained marriage, because Clint didn't want her to do it. Clint is very private, and didn't want his family life on display for America to see," a source told RadarOnline.com exclusively.
Dina, 47, has been in a "very bad place for awhile because Clint is her entire world. Their daughter, Morgan, will be going off to college soon. Dina is very, very lonely, and it's really a sad situation all around," the insider revealed.
Clint was spotted at Coachella two weeks ago with Morgan, and he wasn't wearing his wedding ring.
Clint and Dina have been married since 1996.
Story developing.....