Clint Eastwood Goes Without Wedding Ring Amid Reports Marriage Is On The Rocks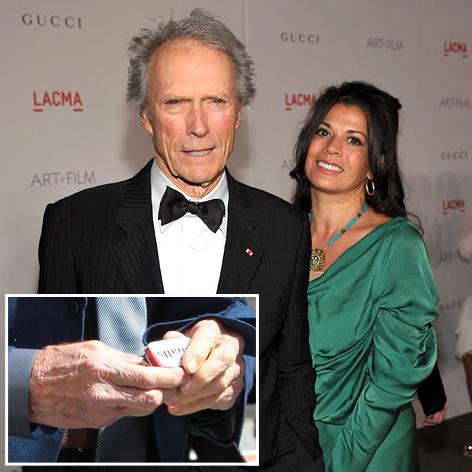 Clint Eastwood isn't doing anything to put to bed rumors that he and his wife, Dina's marriage is on the rocks.
Clint, 82, and and third wife Dina, 47, have rarely been seen together in the last two years, although he did make a brief appearance on an early episode of her E! reality show, Mrs. Eastwood & Company. They haven't been photographed together since November, 2011!
Clint, who previously did wear a wedding band, was also photographed without it when he accompanied his and Dina's 16-year-old daughter, Morgan to the Coachella Music Festival two weeks ago.
Article continues below advertisement
According to numerous Internet reports, Dina recently checked herself into a treatment facility where she is being helped with depression and anxiety issues that are the result of her marital problems.