Chelsea Handler: 'I Definitely DON'T Want To Have Kids!'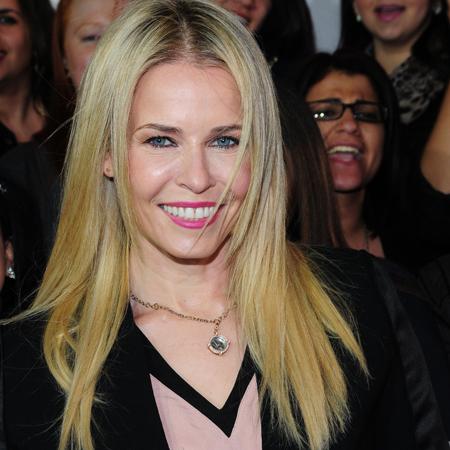 Don't expect Chelsea Handler to be changing diapers – ever!
The Chelsea Lately host, who has been dating hotelier Andre Balazs for a few years, does not have the same maternal instincts as her pals Reese Witherspoon and Katie Couric, revealing that she doesn't see motherhood in her future, and that she thinks she would be a bad mom – and RadarOnline.com has the details.
"I definitely don't want to have kids," she bluntly exclaimed on the April 27 episode of The Conversation with Amanda de Cadenet.
Article continues below advertisement
"I don't think I'd be a great mother. I don't want to have a kid and have it raised by a nanny. I don't have the time to raise a child."
Aside from her busy career, Handler doesn't want to put someone else through the pain and hardships that she went through.
"Childhood was heartbreaking enough for anybody. I don't know that I could handle my own child, especially if I had a girl, going through what I went through growing up. Not that it was so traumatic, but in many ways, it was in your own way."
Despite having some trouble the first and second time around with Balazs, Handler admits that the two have worked everything out and that their relationship is better than ever, despite their long-distance romance and their busy schedules.
"We had some troubles in the beginning because we were both fighting who the other person was," she explains. "Everything you like about somebody you end up detesting about them. . . Finally, we both calmed down and then we were able to come together in a much different way. But I'm grateful to be in an adult relationship because I always figured, 'Oh, I'll just have sex with a bunch of guys and have my career.'"