Guess Who? Feisty Blonde Talk Show Host & Sex Tape Star Tweets Teenage Photo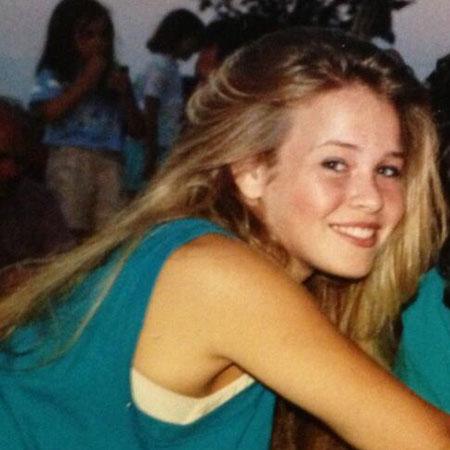 She isn't afraid to talk her mind, or share snaps from her youth!
This talk show host and one-time sex tape star uploaded a Throwback Thursday image of herself as a teenage beauty, pals around with the likes of Reese Witherspoon and Jennifer Aniston, but you won't find her budding up to Angelina Jolie! Can you identify her by her childhood photo?
If you guessed Chelsea Handler, you are right! The controversial comedienne wasn't shy about sharing this totally adorable photo of herself with her 5 million Twitter fans.
Article continues below advertisement
"Jersey sisters," the Chelsea Lately host captioned the image of herself beaming with her blonde haircascading down her shoulders.
Do you think Chelsea Handler looks the same today as she did decades ago? Sound off below.