Chelsea Handler Back With Hotel Beau For Third Time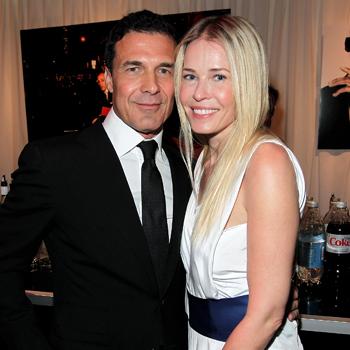 Chelsea Handler's romance with Andre Balazs has been rekindled…for the third time!
The L.A. based comedian has been spotted acting quite cozy with hotshot hotelier Balazs, 55, on a number of occasions lately suggesting their bi-coastal love affair is back on track.
Most recently the twosome was seen hugging and kissing at The Deck restaurant in Laguna Beach, California, and an eyewitness told Us Weekly that they were all over each other.
Article continues below advertisement
"They were kissing a lot and were very lovey-dovey," the eyewitness said. "They seemed very relaxed."
Handler, 37, and New York-based Balazs, whose property empire includes the Chateau Marmont hotel, split for the second time in August blaming the stress of a long distance relationship.
They first parted ways in November 2011 after nine months of dating but were soon back in each other's arms because they were "still so madly in love."
Maybe third time will be the charm.
RELATED STORIES: