Not Every Star Thinks Before They Speak! 25 Really Stupid Celebrity Quotes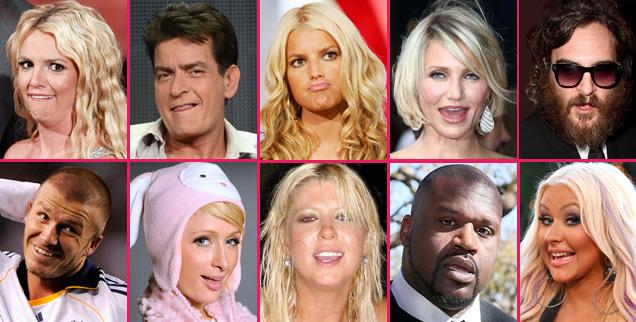 Stars have a lot of experience in front of the camera, but that doesn't stop them from saying really stupid stuff sometimes!
From mistaking tuna for chicken (a classic!) to thinking Japan is in Africa, Hollywood's biggest celebrities have experienced extreme embarrassment when not-so-intelligent statements slipped off their tongues. RadarOnline.com has compiled a list of 25 really stupid and unbelievable celebrity quotes.
Article continues below advertisement
Jessica Simpson definitely put herself on the stereotyped blonde map when she infamously got confused about what animal was canned in her Chicken of the Sea, but what pop star stated that she never wanted to go Japan because she wasn't a fan of fish, and she knew "that's very popular out there in Africa?"
And one athlete is an ace when it comes to hoops, but when it comes to identifying international landmarks, he may confuse them for nightclubs. And a sexy singer has traveled around the world on her sold out tours, but isn't quite sure about what city the Cannes Film Festival is held every year.
David Beckham is definitely soccer's sexiest kicker, but you will be shocked to hear what he said about his son's christening.
What sex tape celeb thought walls were made at Walmart and what hot mess thinks she makes "Jessica Simpson look like a rock scientist?" Find out by clicking here.