Jessica Simpson Is No Dummy! Former Brother-In-Law Pete Wentz Defends Her As 'Secret Genius'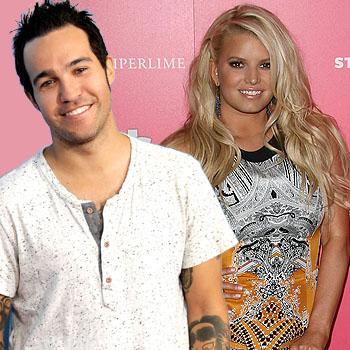 Jessica Simpson is known as one of this generations classic dumb blondes – how can anyone forget her infamous Chicken of the Sea tuna fish/chicken confusion? – but her ex-brother-in-law Pete Wentz says it's all one big act.
The 33-year-old rocker and ex-husband of singer-actress Ashlee Simpson gave props to his former sister-in-law, calling the 32-year-old Dukes of Hazzard beauty the shrewd and savvy businesswoman behind her billion dollar empire.
Article continues below advertisement
When Bravo's Andy Cohen quizzed the Fall Out Boy bassist and songwriter about Jessica's well-known ditzy persona during his April 15 Watch What Happens Live show Pete was the perfect gentleman.
"She's got a multi-billion dollar company. I think she's a secret genius," he said.
Wentz, who's currently single, even went a step further and praised Ashlee as "great mother to their son Bronx" and admitted that his overbearing former father-in-law Joe Simpson was a "great grandfather and a really good guy."