Don't Compliment Carrie! Underwood Bemused By Birthday Flattery - Was I Supposed To Start Falling Apart At 30?!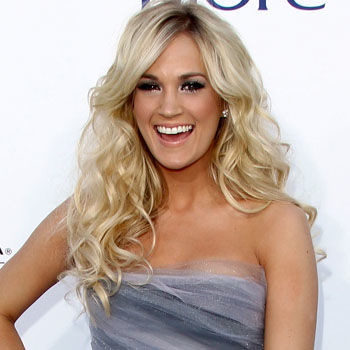 Carrie Underwood recently turned the big 3 - 0, but she wouldn't thank us for reminding her!
The Two Black Cadillacs singer phoned in to On Air With Ryan Seacrest Thursday to explain why she doesn't feel comfortable reaching the milestone.
"It's just been absolutely amazing to me how many people have been like, 'Oh happy 30th birthday.' 'Oh yeah, 30, but you look great.' What does that mean?" A bemused Carrie asked.
Article continues below advertisement
"Was I, like, supposed to start falling apart? Like, transformation into old ladyhood, like, was supposed to be complete by 30?! I'm not sure what that means!"
The former American Idol also spoke about how she wrote her latest track, See You Again.
"We were writing for Chronicles of Narnia soundtrack and we had a magical four days in which we wrote three songs and I loved every single one," she revealed. "There was something so amazingly special about that writing session and the vibe that was happening…after they made their pick I loved See You Again there's something so amazingly special. It's about losing somebody but it's so positive still about someday being reunited with that person."
"My inspirations are people like my mom, people like my parents and my husband," Underwood added. "Heaven forbid anything ever happen to them, I think a song like that would be very, very comforting to me knowing that someday I'll see them again."