Amanda Bynes Continues Bizarre Twitter Rant: 'If You Don't Get Jealous It's Because You Don't Care'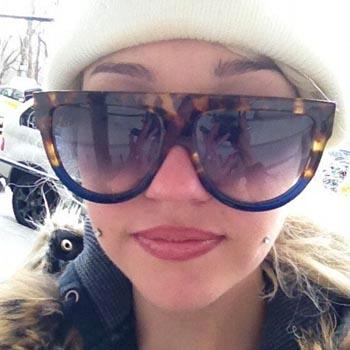 Amanda Bynes continues to spend her time on Twitter, posting bizarre and cryptic messages that have her fans (what's left of them) wondering what's up with the former Nickelodeon actress, and RadarOnline.com has her latest updates.
"If you don't get jealous it's because you don't care," Amanda wrote in the early morning hours of Monday.
"Knowing you'll end up with that person but you just can't be with them right now <<"
Article continues below advertisement
Over the weekend Amanda, 26, posted a series of odd photos on her Twitter account, including a collage of herself with bright blue lipstick on and platinum blonde hair.
"When I like you, no one could say anything to change the way I feel," Amanda continued on Monday.
"WWTD."
Having blocked a lot of her "haters" from following her account, Amanda now only follows five people — including President Barack Obama whom she reached out to on Twitter after her DUI arrest last year pleading, "I don't drink. Please fire the cop who arrested me."
However, Amanda is no longer following rapper Drake after having professed her obsession for him just last week with the shocking tweet, "I want @drake to murder my vagina."
Amanda hasn't appeared on the big screen since her role in the 2010 hit Easy A and has reportedly left the industry to start a career in fashion — although the fruits of her labor have yet to be seen!