Drake Or Bust! Amanda Bynes Continues Her Bizarre Behavior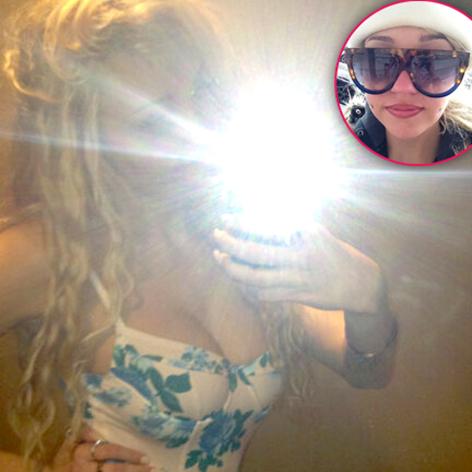 With Lindsay Lohan soon headed for 90 days of court-ordered lock-down rehab, it looks like Amanda Bynes is ready to take her place as the Queen of Bizarre Behavior!
After numerous run-ins with the law -- all related to her driving -- Bynes is now putting her strange behavior out there for everyone to see. On March 21 she expressed her obsession with Drake by sending out one of the most unusual (and disturbing) Tweets in recent memory. "I want @drake to murder my (lady parts)," she wrote, except she used the clinical term, while RadarOnline.com has made it family-friendly!
Article continues below advertisement
Now Bynes, perhaps hoping to catch Drake's attention, has Tweeted a shot showing as much cleavage as possible. Hello, Drake, are you looking? But Bynes, who is blissfully unaware of her strange behavior, wrote: "Looking pudgy and I broke my nail #GirlProblems."
And her girl problems continue to grow to the point where her family is alarmed. Her new cheek studs and plumped up lips are causing concern for those close to her.
Her fans, however, don't seem to mind and have offered a lot of positive feedback under her new photo. While most express their love, one couldn't resist taking a shot, writing: "there is no was drake is going to murder your (censored) if you walk around with a broken nail looking all pudgy."