Amanda Bynes Family Concerned About Her Bizarre Behavior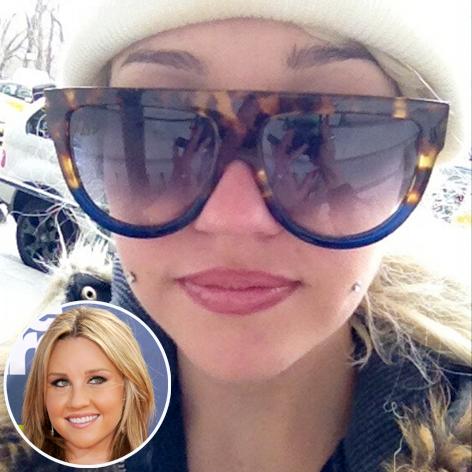 Amanda Bynes' family members are growing increasingly concerned about the former actress' erratic behavior and are trying to figure out what they can do to help her.
Relatives are trying to convince her to to return home to Los Angeles where they could keep a closer eye on her, but she is refusing and remaining in New York, a source told E! News .
With the Easy A and Hairspray star being 26 years old, there is only so much her family can do, but they are deeply worried.
Article continues below advertisement
In just the last week, Bynes sent out a raunchy tweet about wanting Drake to "murder my vag**a" and then went public with her new look, cheek studs and grossly plumped up lips.
No one seems to know what exactly is going on with Bynes but she's said she's retired from acting and is going into fashion design.