Exclusive
Amanda Bynes 'Blissfully Unaware' Of Her Downward Spiral & Bizarre Behavior, Says Pal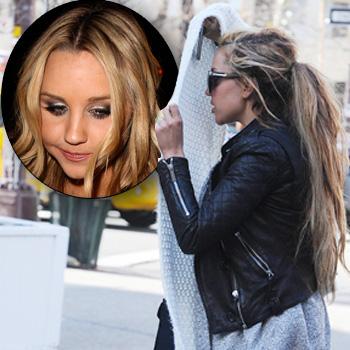 Article continues below advertisement
According to the source, Amanda, 26, doesn't feel like she's acting out of sorts at all, and she has no idea how worried friends and family are for her.
"Amanda's just totally out of it lately, and any efforts by friends or family to help get her back on track go in one ear and out the other," the source tells Radar.
"She's completely secluded herself, and she's just living in her own little world with her only communication to the outside world through Instagram photos and Twitter!"
On Sunday, the California native posted a virtually unrecognizable photo of herself with long, curly dirty blonde hair topped with a red beanie and her new cheek piercing.
"Amanda will continue on this path because she doesn't think anything is wrong," the pal concludes.