White Supremacist Suspect In Colorado Prison Chief Murder Gunned Down In Police Shoot Out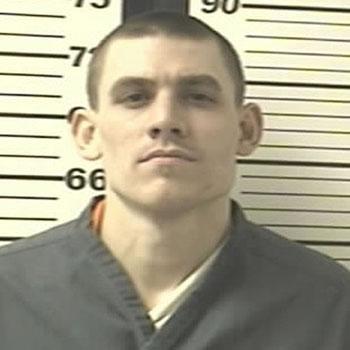 The murder investigation of the Colorado prison chief took a dramatic turn when the prime suspect was involved in a high speed car chase and deadly shoot out with Texas police.
Evan Spencer Ebel, 28, has been tentatively identified as the shooter who opened fired at police in Texas when they pulled him over during a routine traffic stop Thursday, reported ABC News. He reportedly fired at one deputy three times and then started a 100 mph car chase across two Texas counties while continuing to blast at cops.
Article continues below advertisement
He has since been flown to a hospital in Fort Worth, where he is awaiting organ harvesting, though police said he was "legally deceased" after the shootout.
The white supremacist gang member and with the word "hopeless" tattooed on his body is also being investigated in connection with the murder of Tom Clements, who was gunned down on the doorstep of his Monument, Colorado home on Tuesday evening.
Currently on parole, the suspect from Weat Ridge, Colorado, had been in and out of prison for the past 10 years and was driving a black Cadillac with Colorado license plates matching the "box style" description of the vehicle parked near Clements' home at the time of his death.
Police are also investigating whether "Evil Evan" was involved in the murder of a pizza delivery man in Denver on Sunday.
Friends have described him as being depressed and on edge for years, he was a dark person. His walls were painted black and his windows were blacked out," revealed Ryan Arici.