Police Have 'No Suspect' In Shooting Death Of Colorado Prison Chief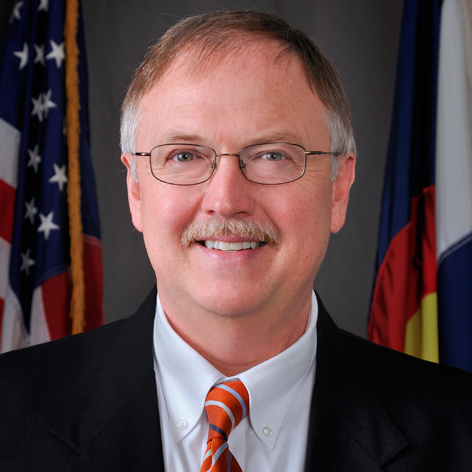 The fatal shooting of the head of Colorado's prison system has investigators scrambling for clues in the calculated murder case.
When Tom Clements, 58, answered the door to his Monument, Colo. mansion at around 8:30 p.m. on Tuesday, the last thing he saw was a mystery gunman who shot him in the chest, reported the Denver Post.
Medical crews arrived minutes later and tried in vain to revive the victim while his distraught wife looked on in shock.
Article continues below advertisement
Sheriff's deputies with trained dogs are now desperately searching the wooded areas surrounding the home, which is situated in an upscale neighborhood east of Interstate 25, but admit that they have no leads so far and do not believe that robbery was the motive.
"We have no known suspect at this time. There is no evidence of a home invasion," said said Lt. Jeff Kramer, spokesman for the El Paso County Sheriff's office. "Whether he was specifically targeted or this was random, we don't know.
"We know of his position and realize that it is a possible motive for a crime such as this," he explained. "It's a quick, rapidly evolving investigation. We've been on scene through the night."
Neighbors have reported seeing a "boxy" two-door, late model car – possibly a green Lincoln – that was left with the engine on and its lights off around the time of the shooting and then quickly disappeared after. Anyone who may have seen a car matching this description is asked to call authorities at 719-390-5555.
Clements is survived by his wife, Lisa, and their two daughters.
Colorado Gov. John Hickenlooper has ordered flags be lowered to half-staff on all public buildings throughout the state in memory of his former colleague, whom he appointed as head of Colorado's Department of Corrections in 2011.