Victoria's Secrets! Beckham Dishes On Everything From Diet & Frugal Beauty Must-Haves To Sleeping Naked!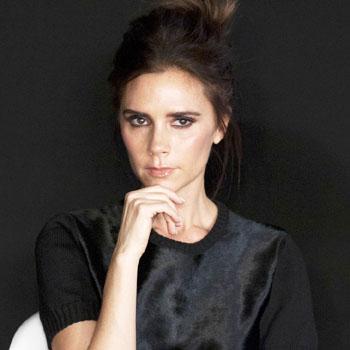 What is a day in the life of the posh Victoria Beckham like?
The Spice Girl turned fashion designer opens up to Harper's Bazaar about what it's like to be married to soccer stud David Beckham, the mother of four children and the head of a fashion empire, revealing everything from what she eats for breakfast, lunch and dinner to her skincare must-haves, and RadarOnline.com has the details.
Beckham wakes up between 6:15 and 6:30 without an alarm – in her birthday suit!
Article continues below advertisement
"I don't make Victoria Beckham nighties, so I'll leave it to everybody's imagination what I sleep in," she teases.
Claiming that it only takes her 30 minutes to go from natural to Posh, the 38-year-old reveals her beauty must-haves.
"I always use Dr. Lancer skin products," she explains about the Los Angeles-based dermatologist's skincare line, which she discovered when she was living there and under his care.
"The body cream I use is a really simple, inexpensive body moisturizer by Weleda. It's really, really thick, and I slather it on."
When it comes to puckering up, Beckham prefers $22 gloss to fancy lipstick.
"I also really like those Stila lip glosses, the ones that you twist and they click. They smell and taste nice."
Another product she can't live without? Elizabeth Arden Eight Hour Cream, which retails for $19.50.
Article continues below advertisement
Victoria spends her days dropping the kids off at school and then holed up at her London Battersea studio working all day.
As for her diet, the super skinny fashionista eats fruit for breakfast with peppermint tea and a double espresso, "something quite healthy" like sushi and green juice for lunch with peppermint tea and sparkling water, and then heads out for dinner with her husband to somewhere "Italian, French or Sushi."