Get A Body Like Beckham! Victoria's Diet Secrets Reveled!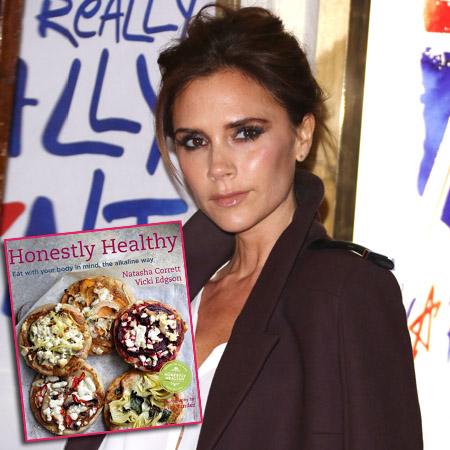 Victoria Beckham has the market on staying skinny, so it isn't surprising that a new diet and cookbook are soaring to international success thanks to her endorsement!
The 38-year-old is a fan of Natasha Corrett's Honestly Healthy cookbook and diet, which promotes healthy weight loss through alkaline eating while allowing usual diet no-nos such as wine and pizza – and RadarOnline.com has the details.
Article continues below advertisement
"Love this healthy eating cookbook," Beckham tweeted last month along with an image of the book's cover.
Corrett, the stepsister of Sienna Miller and founder of the Honestly Healthy company, which also provides a home-cooked alkaline meal service that is used by Robbie Williams and Natalie Imbruglia, struggled with "every single diet there is" for years before discovering the key to healthy and happy eating and dropping two dress sizes in less than a year.
"The thing we really want to stress as much as possible is that this is not a diet - it's a healthy way of eating," Natasha explained to the Mail Online. "The whole reason for creating it was to get out of faddy diets. The alkaline eating plan is about getting your body into the optimum state it can be in - and alkaline is healthier than acidic. When your body is alkaline you have clear skin, greater concentration, shiny hair - all the things you want, with the bonus of weight loss."
The keys to her eating plan are removing refined sugars and replacing them with alternatives such as honey, agave and coconut palm sugar, making sure that 70 percent of food consumed is raw and uncooked, replacing acidic cow's milk with alkaline alternatives such as sheep or goat's, not overly consuming proteins and drinking hot water with lemon every morning to bring alkaline levels up.
In her new cookbook, Corrett offers her own alkaline friendly versions of favorite dishes like pizza and brownies as well as super healthy veggie filled risottos and lentil salads.