Tweet Tweet! Seven Things You Didn't Know About Twitter On Its Seventh Birthday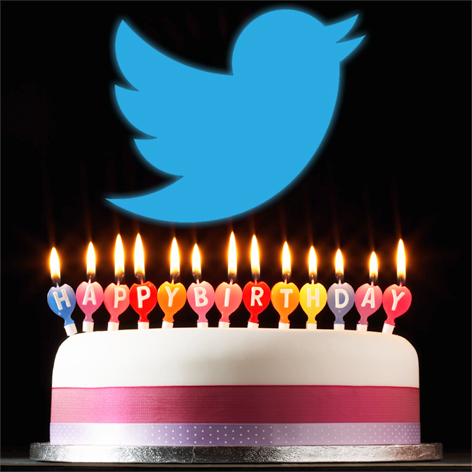 Seven years ago Twitter founder Jack Dorsey sent the world's first tweet when he wrote, "Just setting up my twttr."
Since then, the social media giant has acquired more than 500 million users, including the Pope, the President and a host of celebrities.
To celebrate its seventh birthday, RadarOnline.com has uncovered seven things you may not know about the social network. But we can't promise to tell you in 140 characters or less!
Article continues below advertisement
1. Twitter is getting bigger by the second. In fact, 11 Twitter accounts are created every second and one million Twitter accounts are created every day.
2. For all his current sins, Justin Bieber is the most followed person on Twitter. At the time of writing, the pop sensation had amassed 36,314,954 followers. He's not shy of following people either, with 123,365 users in his sights.
3. Twitter has its limits. You're only allowed to send 1,000 tweets per day. That daily update limit is further broken down into smaller limits for semi-hourly intervals. And retweets are also counted in that total. Direct messaging is set to just 250 per day.
4. Award for most retweeted message of all time goes to Barack Obama. On the night he won his second Presidential election, Barack wrote, "Four more years," and posted the message with a picture of himself hugging First Lady Michelle Obama. It was retweeted more than 810,000 times.
5. Twitter was localized in right-to-left languages Arabic, Farsi, Hebrew and Urdu, increasing the number of localized languages to 28, on March 6, 2012.
6. Avatar director James Cameron became the first person to send a tweet from 35,755 feet under the sea. He wrote: "Just arrived at the ocean's deepest pt. Hitting bottom never felt so good. Can't wait to share what I'm seeing w/you," while diving to the bottom of the Mariana Trench in the Pacific Ocean.
7. Originally called Twtter, because founder Jack Dorsey initially had trouble posting vowels in tweets, the micro-blogging site predicts an ad revenue of $540 million by 2014.