Hugh Wasn't The Only Cheat! Tom Sizemore Was Bedding Elizabeth Hurley – While She Was Dating Grant!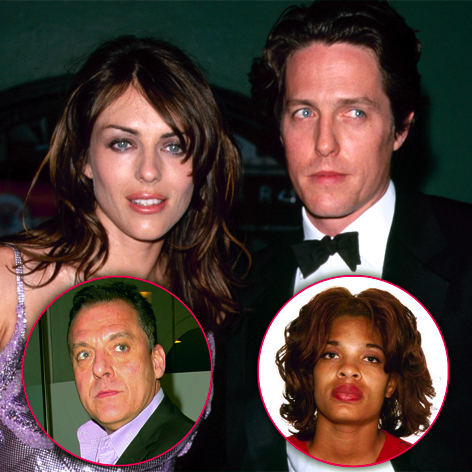 Article continues below advertisement
The 51-year-old goes on to detail how Hurley changed into skimpy lingerie, hopped onto a coffee table and began to dance seductively for him.
"It was a goddamn good routine too," he says.
Sizemore subsequently moved in with the actress in L.A. but shares that their relationship rapidly started going downhill after he learned Liz was in a longtime relationship with Grant, who was living in England at the time!
Worse still, Sizemore says that he had to hotfoot from the house whenever Hugh came to visit!
"Hugh is coming: when do you think you should move your things out?" Sizemore recalls Hurley asking him.
The movie hardman admits that he fell in love with the actress, and was reduced to tears when he finally decided he had to call time on their relationship.
It's not the first time Hurley has been embroiled in a love triangle - as RadarOnline.com previously reported, the 47-year-old ended her three-year marriage to uber rich Arun Nayar in 2010 following reports she was having an affair with Australian cricketer Shane Warne - Britain's now defunct News of the World had pictures and even explosive video of the two kissing, and reported that they spent the night together at London's Bentley Hotel.
Meanwhile, Hugh Grant was no angel himself when it came to being faithful! Just three years on from Hurley's trysts with Sizemore, the 52-year-old actor entered into eternal Hollywood scandal infamy in 1995 after he was caught with his pants down receiving oral sex from hooker Divine Brown in a car on Sunset Boulevard.
Grant and Hurley carried on their relationship for several years after the embarrassing incident, before finally splitting in 2010, after 13 years of dating — they remain close friends to this day and Grant is godfather to Hurley's son, Damian, who was a result of her brief fling with movie producer Steve Bing.