Exclusive
News Of The World Hacking Whistle Blower Is Found Dead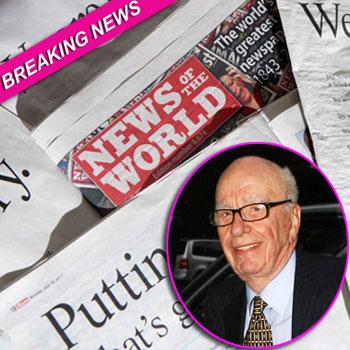 By Cliff Renfrew - RadarOnline.com Staff Reporter
The original journalist who blew the whistle on The News Of The World hacking scandal has been found dead, RadarOnline.com can reveal.
Former NOTW showbiz reporter Sean Hoare was found dead Monday at his home in Watford, England.
Police are still investigating the incident but it is understood that Hoare's death was not thought to be suspicious.
Mr Hoare - worked under former NOTW editor Andy Coulson, who was recently arrested in the hacking scandal - lifted the lid on the illegal practices at the now defunct tabloid.
Article continues below advertisement
The rogue reporter revealed the phone hacking culture during an investigation by the New York Times newspaper last September.
He then told the BBC that he was personally asked by Coulson to hack into phones to get stories and revealed that his former editor was lying by denying that he knew about the practices.
After leaving the NOTW Coulson went on to become British Prime Minister David Cameron's top PR chief before he resigned from that post too as the hacking allegations continued to escalate.
Hoare was fired by the newspaper over drink and drug problems and they claimed that Hoare's claims should be treated with 'extreme scepticism'.
In a statement at the time NOTW said: "The News Of The World repeatedly asked the New York Times to provide evidence to support their allegations and they were unable to do so.
"Indeed, the story they published contained no new credible evidence and relied heavily on anonymous sources, contrary to the paper's own editorial guidelines."
Article continues below advertisement
Hoare's death is the latest bizarre twist in the story that is threatening to engulf Rupert Murdoch's media empire.
London police Assistant Commissioner John Yates resigned Monday amid the growing firestorm surrounding the phone hacking scandal.
His resignation follows a weekend of dramatic developments in the Murdoch story, including the resignation of Yate's boss, police commissioner Paul Stephenson, who stepped down Sunday over his ties to Neil Wallis, a former News of the World executive editor who has been arrested over the scandal. Also Sunday, Murdoch's top executive and close confidante Rebekah Brooks was arrested and later released. Brooks is the tenth person arrested in the scandal.