Goodbye Matt! TODAY Show Dumping Lauer As His Popularity Crashes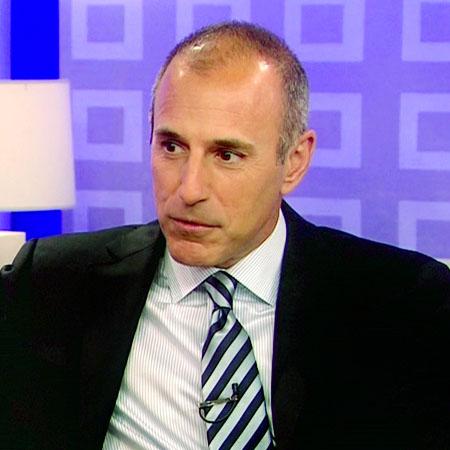 Matt Lauer , the embattled co-host of TODAY, won't have his $25 million a year contract renewed, according to a new report.
Lauer's popularity has crashed by more than half and according to the New York Times, during a meeting of the ratings-challenged morning news program staffers were told, "what matters most is the anchor connection to the audience; what we need to work on is that connection." (Lauer was not at that meeting.)
Article continues below advertisement
The meeting was held shortly after the TODAY show lost its number 1 spot in the morning show ratings race – a spot it held for 16 years!
"What they meant was Matt. But no one would say it," one senior staff member told the New York Times about the meeting held to to discuss focus group data about the situation.
Employees who spoke to the Times all agreed that Lauer's contract will not be renewed when it expires in 2014.
It's a stunning blow for the man and the show that dominated the morning news before ABC's Good Morning America took the lead.
The ouster of Ann Curry , and the poor way Lauer and NBC handled it, is largely seen as the tipping point in this fiasco.
As RadarOnline.com exclusively reported earlier this year, Willie Geist, co-host of the third hour of TODAY, is the leading contender to replace Lauer.
A source tells Radar: "The staff doesn't like to see Matt lose his job, but it's time for a change. It's just too bad that the network fumbled the entire situation with Ann and Matt. Network bosses just gave Matt too much power."
Lauer's Q Score, a standard used to measure popularity, crashed from 19 to 9 from last September to January, 2013. That sent NBC scrambling to rehab their anchor's image, with Lauer speaking out recently and saying his bosses were to blame for the Ann Curry debacle.
But that tactic didn't work and during the week of February 25, GMA drew 5.8 million viewers to TODAY's 4.8, and beat them in the coveted 25–54 demo.