Not Reading Your Fan Mail, Taylor? Hundreds Of Unopened Letters Sent To Swift Discovered In Dumpster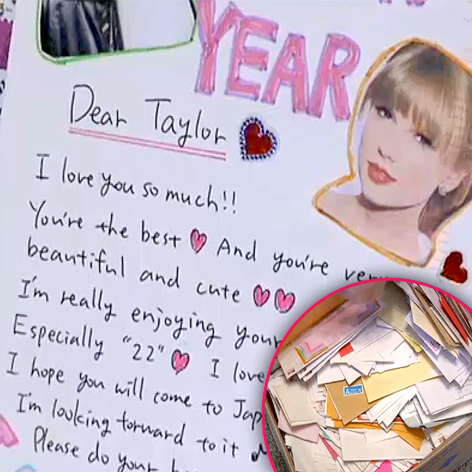 Apparently Taylor Swift is having a little Trouble getting all of her mail!
Hundreds of sparkly, glittery and heart covered letters addressed to the country star, who is famous for penning spiteful songs about her failed romances, were found over the weekend in a Nashville, Tenn. dumpster, many of which were unopened – and RadarOnline.com has the details about the shocking discovery.
"I was like, 'That's weird,'" Kylee Francescan, who discovered the fan mail, told Nashville's News 2 Investigates. "There were like hundreds of letters in there to Taylor Swift and I'm like, 'Oh my gosh!' I didn't know if they were stolen or discarded, so I threw them in a box. And I'm like, 'Somebody needs to let Taylor know.'"
Article continues below advertisement
The mail, which was addressed Taylor Swift Entertainment, to a P.O Box in a Hendersonville strip mall at 242 West Main Street, was usually picked up by someone from Swift's staff, according to the owner of the strip mall.
"Taylor gets thousands of fan letters everyday and they are delivered to her management office. After the letters are opened and read, they are recycled," a spokesperson from Swift's management team, Paula Erickson, told the station.
"The only explanation for any letters being unopened would be that a small batch of mail that was supposed to be delivered to Taylor was accidentally put with letters headed for the recycling center. We sincerely appreciate Channel 2 bringing this to our attention, and we plan to immediately pick up the mail."
The station also reached out to Big Machine Records, Taylor's label, where a man at the record company wasn't sure why the letters were left in the dumpster.
The letters have since been given to a messenger from Taylor's public relations firm, where they are reportedly being handled appropriately.