Say What? Serial Dater Taylor Swift Insists She Is 'Not Actively Looking' For Love!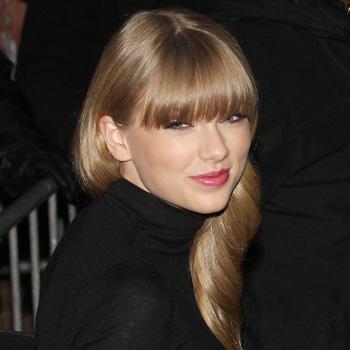 Article continues below advertisement
"Part of me just feels like it's gonna be wrong until it's right. I'm perfectly happy for all my past relationships to be wrong until I find the one that's right, because I'm very happy not having found my great love yet," the I Knew You Were Trouble singer, who is famous for penning slamming songs about her exes, tells the magazine.
"I'm not actively looking, because you don't find anything when you're looking for it," she continues, explaining that her perfect guy would be someone who appreciates her for her "actual dimensions," not her persona as a celebrity.
MORE ON:
Celebrity Romance
"If I could find someone who just looked at me like I'm a girl, like a girl they want to be their girlfriend, with all my accomplishments and my criticisms, without this big cartoon character that most people see me as because they don't know me…I just want a guy to be dating me as a girl," she says.
To read more on Taylor, pick up the April 2013 issue of Vanity Fair.